McDonald's unveils limited edition swimwear range
The range is available from $55 exclusively at Budgy Smuggler stores and online.
McDonald's has released a limited edition range of swimwear done in collaboration with Budgy Smuggler.
Available from $55 exclusively at Budgy Smuggler stores and online from 8 January, McDonald's range features three prints inspired by their burgers and fries, including the traditional Australian-made male 'Smugglers' and female one-piece and two-piece 'Smugglettes', as well as bucket hat designs.
"Whether it's lounging on one of Australia's iconic beaches or dipping in and out of the pool, this summer is all about doing things we love with people we love," McDonald's Australia senior brand manager Liz Whitbread said in a media release.
"The limited-edition range of swimwear is bold, fun and eye-catching, perfect for enjoying the summer season in style."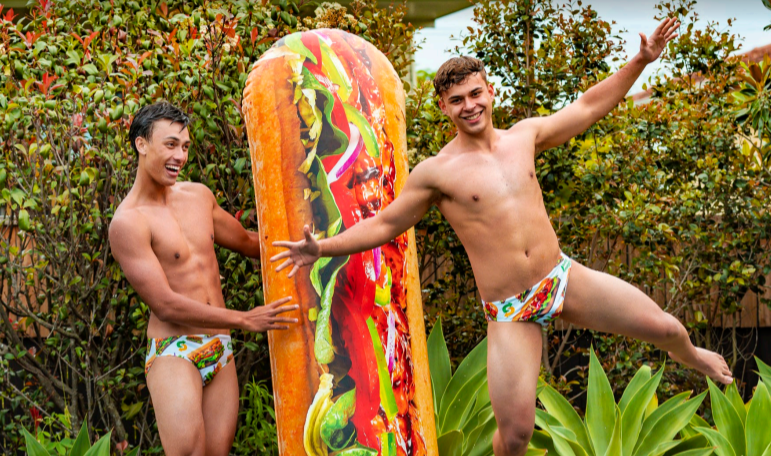 Last December, Subway also paired with Budgy Smuggler to launch its own swimwear range, available in footlong Meatball or six-inch Teriyaki Chicken designs, with only 2,500 pairs available to snap up.
"We are always looking to make people smile and after another emotional rollercoaster of a year peppered with lockdowns and border closures, Summer is looking to be a promising one full of family, friends and fun," head of marketing Rodica Titeica said at that time.