Kerri Wane, CEO at San Churro. /photo provided.
Why San Churro believes there's a big opportunity in a smaller format
The dessert brand says this is a natural step in its aggressive expansion plans.
San Churro's decision to release the Clásico store format stems from their recognition that many potential franchise partners operate with lower investment capabilities.
For Kerri Wane, San Churro's CEO, this is a natural step because, from a bigger perspective, their goal is to be the number one sweet treat experience in Australia which means making their brand available to as many consumers as possible.
"It's really looking at having that the traditional format and the Clásico format so that we're armed with both sides of the spectrum," Kerri explained, during a quick chat with QSR Media.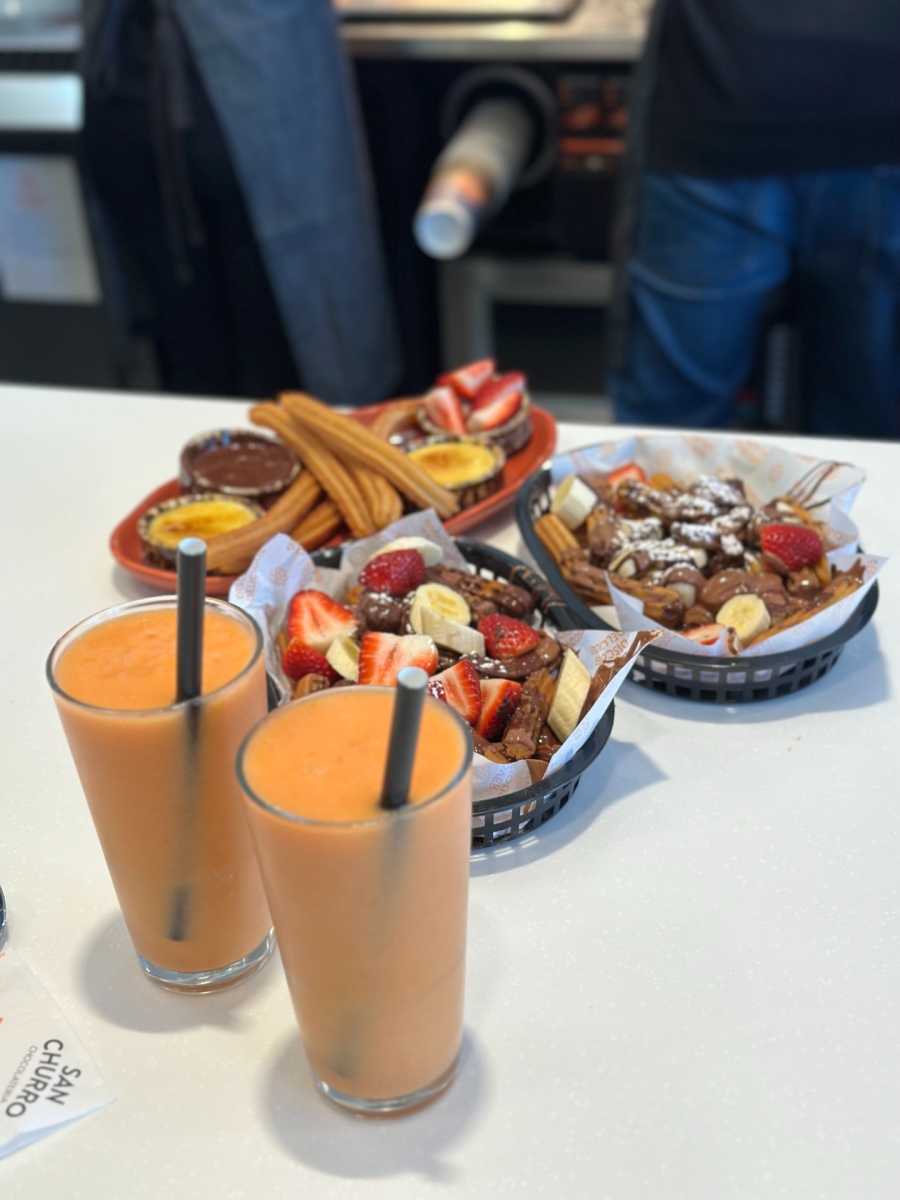 The new format is part of the brand's national property plan where they have identified tier-one sites that will yield bigger revenues with a traditional model but still have an option of a smaller format to capture locations that aren't easily accessible with a bigger size.
Clásico format
The size of a traditional San Churro cafe sits at 120 to 250 square metres. The new Clásico format is around 60 to 90 sq metres.
"The Clásico allows us to take our sweet experience to customers in all sorts of different locations we couldn't go to before like strips and smaller precincts, maybe airports, that we couldn't access before," Kerri said.
READ MORE: San Churro opens first 'Clásico' store format
The Clásico format still has all the elements of San Churro's authentic Spanish experience. The design however is more intimate and localised.
"We've incorporated things like our local community artists doing murals and some of the natural design features of some of the sites. So we're still delivering that warmth, and that amazing Spanish feel that we're famous for, but with a bit more of a local feel, to match the local strips and communities that we're playing in," Kerri said.
San Churro is also going back to its roots with the new Clásico format by simplifying the menu by removing retail offerings and their extended menu and going back to the basics with its classic churros, hot chocolate, Fairtrade coffee, and gelato.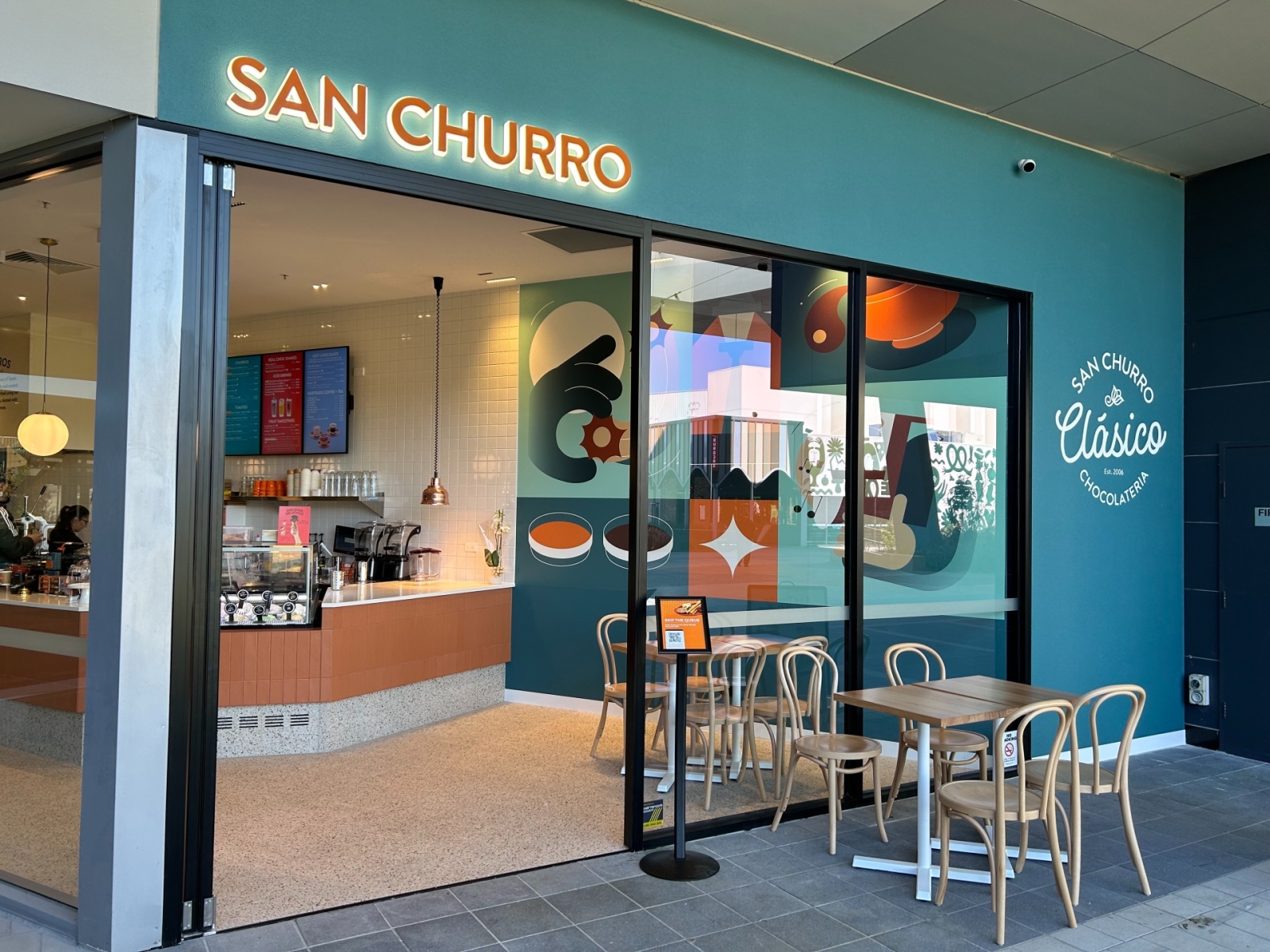 Kerri said the new format also allows them to compete in the coffee and cafe space.
The new format will also rely more on digital innovations to streamline operations.
"We've got a lot of different channels customers can order through. We enabled the grab-and-go option through the San Churro app. We have an order-at-table technology where you can tap on the table and place your order yourself, and of course, we have our own in-house delivery and third-party delivery service," Kerri said.
A lot of work went through the conceptualisation of the Clásico format. Kerri said they pulled apart everything from the counters at the back of house to the design of the front of house to make sure that it was optimal and efficient. Traditionally, San Churro cafes house 10 to 12 staff members however the new format will fit only four to five people.
"We've really focused on reducing bottlenecks, reducing the number of steps staff have to take when they are working, reducing crossing over and running in from each other," Kerri explained.
For the moment, San Churro is targeting to bring 15 Clásico formats across Australia. By 2030, their plan is to have 40 of these formats spread across the country.
Growth plans
San Churro also announced that they are planning on entering new territories. Currently, all 56 of San Churro cafes are located across major metropolitan areas in Australia but they are now looking to expand across regional areas as well.
Another growth opportunity San Churro is looking at is to expand towards New Zealand.
MORE LIKE THIS: How Slim's Quality Burger plans to win the breakfast daypart with its drive-in model
"In short, you'll see us aggressively growing our footprint across Australia and soon New Zealand," Kerri said.
Before the end of the year, San Churro will have added 17 cafes to its roster.