Braeden Lord, CEO of Gelatissimo CEO
Gelatissimo brings sensory overload with delicious new store designs
The old store design felt like being stuck in a time warp, the CEO said.
After 20 years in the market, Gelatissimo was determined to change into a new look that won't just engage the sight, but all the senses. So when it opened five new stores before the end of 2022, the new contemporary store design was incorporated to evoke the taste and flavours of gelato in all its fun and flavourful way.
"The inspiration behind the new store design was to spark all the senses whilst surprising and delighting our consumers. We wanted consumers to be able to create moments that matter with their loved ones, bringing them together, to connect and celebrate. We knew our product is amazing, but the in-store experience didn't deliver the same quality. By introducing a fresh colour palette of soft pastels, supported by luscious swirl patterns, we now deliver an experience that sparks all the senses," Gelatissimo CEO Braeden Lord said in an exclusive interview with QSR Media.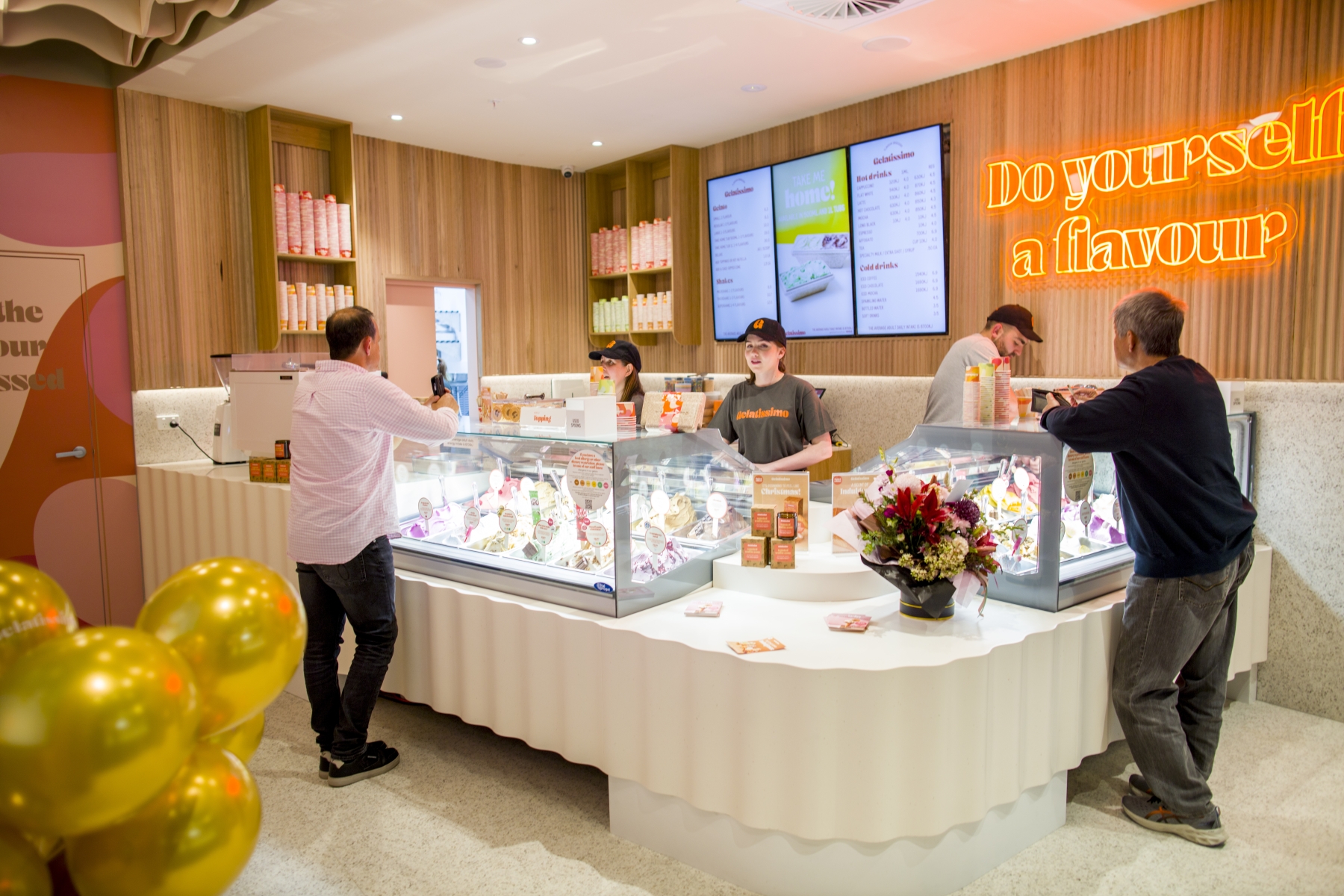 Gelatissimo has been serving gelato for 20 years now and according to Braeden, the old design felt like being stuck in a time warp.
"We wanted to inject more fun and life into the brand and deliver a full sensory experience in-store, to match that of our famous gelato," Braeden said.
Gelatissimo partnered with creative marketing and brand strategy firm Houston to create the new store design. Over a period of 12 months of discussions and revisions, Gelatissimo created an altogether new brand guideline that would deliver its goal of sparking customer senses.
Each location also has a unique aspect for the store design. For example, in High Point, the store is lit up by neon lights which gives it a perfect spot for taking photos with friends. The counter is located at the corner, displaying the available gelato flavours on both sides. In Hawaii, Gelatissimo's shop is located outside, with wooden pillars and special exclusive flavours on the menu. The gelato products were also prominently displayed in each store.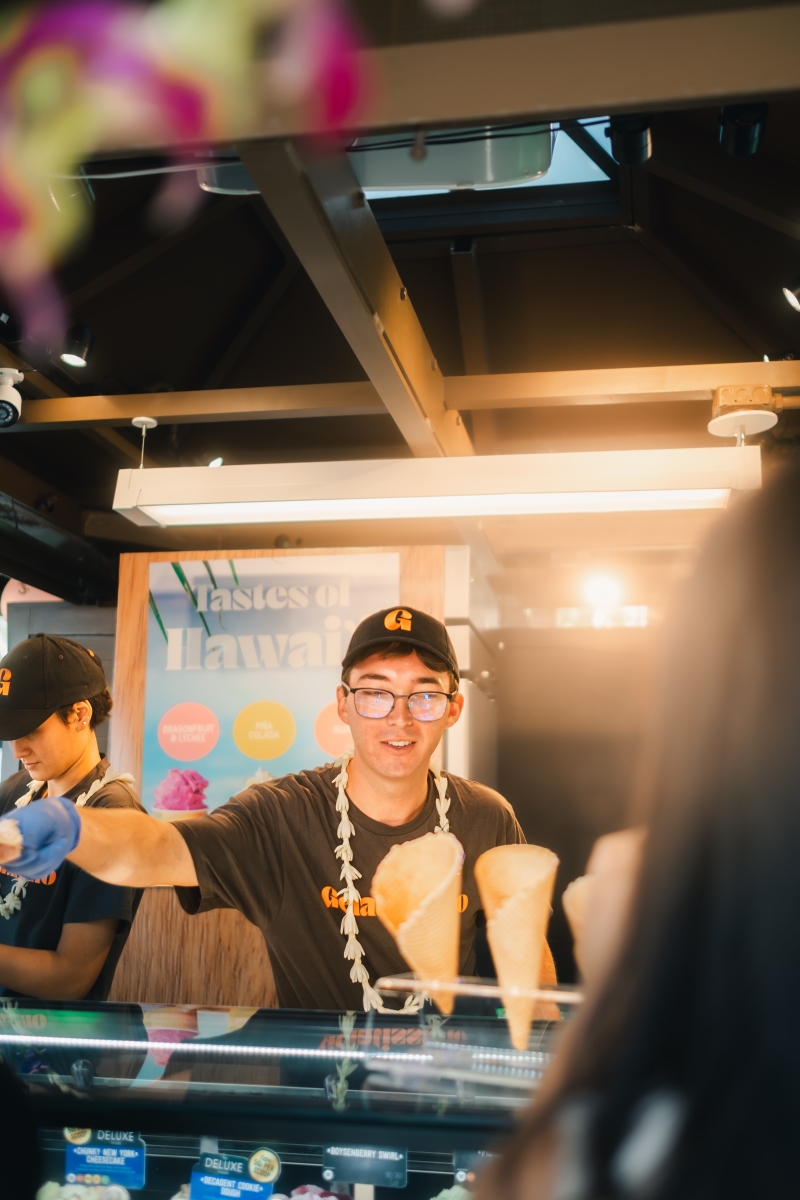 "We put an emphasis on positioning our displays and making sure that it was front and centre for consumers to see. We pride ourselves on making our product fresh in store and mounding it high with beautiful garnishes, as we know consumers eat with their eyes," Braeden said.
Flavours and major plans
With other brands in the market, Gelatissimo competes with them by serving unique flavours.
"We immerse ourselves in our new markets and work with our local teams, to understand flavour trends and popular local cuisines. For example, in Phuket, we recently launched a Mango Sticky Rice and in Hawaii a Pina Colada and a Guava flavour," Braeden explained.
One of Gelatissimo's unique campaigns was the Ultimate Summer Indulgence range, which was an everyday flavour with a twist that involves a team-up with famous confectionary. Their top three flavours were Choc Mint made with Aero, Cookies & Cream made with Milky Bar and the Cookie Crumble created with KitKat.
"One of the flavours we have recently brought back, a limited-edition flavour from last year that consumers loved, is our Sticky Date Pudding, crafted with Sonoma Bakeries, which is now a permanent flavour," Braeden said.
Braeden said that this 2023, they will focus on rolling out their new branding in new and existing stores in Australia as well as international stores. They are also currently gearing up to open a brand new store in the Philippines soon.
"The goal for the next few years is to get all existing stores on the new brand standard and watch them replicate the growth of the current ones. We are always looking for new locations locally in Australia and internationally to increase Gelatissimo's footprint and enable more consumers to experience our flavour obsession," Braeden said.