Photo credit: Pexels
5 ways to take QSR delivery to the next level
With the new normal comes new and bigger opportunities.
The world is steadily getting back up on its feet post-pandemic, and with that, new normalities are emerging. One of these is the increasing popularity of food delivery, which exploded in growth during 2020 and is only set to continue upwards in the coming years.
This presents both a challenge and an opportunity for QSRs in Australia. On one hand, they need to be able to meet this rising demand while still providing the quality product and customer service that they're known for. On the other, there's a real opportunity to capitalize on this new trend and take their business to the next level.
So how can QSRs make the most of this moment? QSR Media asked APAC general manager Jeremy Van Dille of Deliverect, a leading platform for food delivery and takeout, for his insights.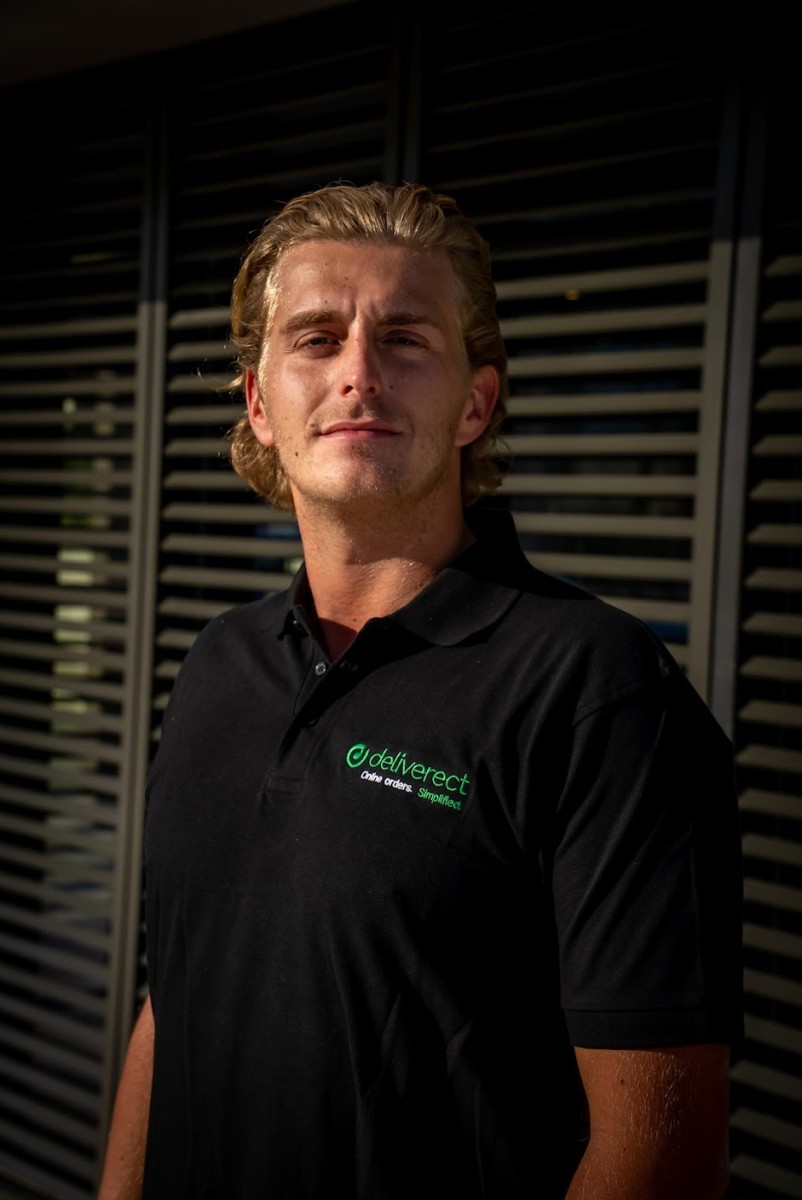 Jeremy Van Dille, APAC general manager, Deliverect
1) Go omnichannel
In order to connect with customers in the modern world, it's essential to have a multichannel approach that uses all available touchpoints. This means being able to connect a self-ordering kiosk in-store with the customer's online account, using QR codes on flyers and menus, and having a strong social media presence.
"Australians are big on convenience," Van Dille says. "Food delivery is just going to grow as people have gotten used to pandemic routines."
An omnichannel approach benefits delivery service providers as well as QSRs. From the customer's perspective, it provides a smooth and easy way to order. And from the business side, it gives restaurants the ability to track data and better understand customer behavior.
2) Leverage data and analytics
Data is key to understanding the customer journey and figuring out what works and what doesn't. Van Dille advises QSRs to leverage data and analytics in order to improve their delivery operations.
Average order value, conversion rate, and customer lifetime value, for example, are all important metrics to track. This data can help QSRs identify areas of opportunity and make changes accordingly.
For deliveries, delivery times and wait times are also important to monitor. Understanding these numbers can help QSRs optimize their process and ensure that customers are getting their food in a timely manner. In fact, a survey by Deloitte reveals that 75% of QSR customers want their orders to be delivered to them within 30 minutes, compared to just 20% who think that 45 minutes is a reasonable wait time.
Having access to data from a single dashboard can make it easier to track all of this information and make better decisions for the business.
3) Strengthen working relationships with delivery drivers and platforms
Delivery drivers are an essential part of the food delivery ecosystem, and it's important to build good relationships with them. This is amid a growing lack of delivery drivers in Australia, where those who deliver food juggle working with multiple delivery platforms.
Van Dille recommends QSRs work closely with their chosen delivery platforms to ensure that drivers are properly incentivized and that they have a good experience. This will not only help to improve driver retention but also result in better customer service.
QSRs can also benefit from a good understanding of the logistics involved in food delivery. This includes everything from packaging to route planning. Delivery platforms can help them in this regard, as can driver management software.
Last-mile fulfillment, which is the process of getting food from the QSR to the customer's door, is a critical part of the delivery experience. This entails finding the fastest, most efficient, and most cost-effective delivery method for each order.
4) Leverage aggregators
Aggregators are a valuable resource for QSRs when it comes to food delivery. They allow restaurants to connect with a large number of customers through a single platform and provide access to a wider range of delivery services.
When it comes to choosing an aggregator, Van Dille says it's important to consider the quality of their services and how well they align with the QSRs' business goals. QSRs, however, can also tap into the network and reach of all third-party aggregators, such as UberEats, Menulog, Deliveroo and DoorDash, by working with a platform like Deliverect.
In addition, it's important to train QSR staff on how to deal with food delivery orders and delivery aggregators. This includes familiarizing staff with the ordering process and making sure they are aware of any special instructions or requirements that may be necessary for deliveries.
With Deliverect, staff can manage all orders from different aggregators in one place, making it easy to keep track of everything. A more streamlined process can lead to fewer mistakes and a better overall experience for customers.
5) Tailor fit delivery menus
Menu engineering is an important consideration for QSRs when it comes to delivery, and creating a winning menu can boost QSR sales by as much as 15%.
QSRs need to consider many factors when putting together a delivery menu, including the type of food that will travel well, the packaging that will be used, and the delivery method. They also need to take into account the fact that customers may not be able to see or smell the food before they order it.
As such, it's important to create a delivery menu that is easy to understand and navigate. And since it has become even easier for QSRs to update their menus online, Van Dille says that restaurant owners can be more creative and strategic in offering menu items. For example, they can offer deals and promotions, such as a special menu on a game night. This will help to drive more sales and increase customer loyalty.
Conclusion
QSRs in Australia can take advantage of a number of strategies to improve their food delivery business. These include leveraging data to identify areas of opportunity, strengthening relationships with delivery drivers and platforms, using aggregators, streamlining menus, and training staff.
Working with a platform like Deliverect can help QSRs in all of these areas, making it easier to take their delivery business to the next level. With over 25 000 restaurants onboarded, Deliverect is the go-to platform for streamlined order management, real-time synchronization, and automated printouts. The company also offers a range of features to help QSRs optimize their delivery operations, keep an eye on stock management and get in-depth reporting.