StickyPOS® is a patented, linerless direct thermal label specifically designed for the QSR industry to improve order accuracy and speed of service during the order fulfilment process. By tagging the wrapper, cup, box or bag with a StickyPOS® label each product and/or consolidated order can be tracked through the process from food preparation through to delivery. It has been proven to reduces order error rate by over 50+% and is used by major QSR's globally. StickyPOS® is the only self-cleaning label solution ensuring maximum printer uptime and eliminating residue build up in printers. In addition, StickyPOS®, unlike traditional labels, produce zero waste and do not contain BPA, a chemical commonly used in thermal papers.
How COVID transformed QSRs' order fulfillment processes
With the advent of the COVID-19 pandemic, today's highly competitive environment has forced QSR's to invest time and resources in finding ways to improve the speed of service and accuracy of order fulfillment, grow their market share, improve profitability and customer satisfaction.
One response to the pandemic has been to cater for a reduction in instore orders, a major increase in delivery services and improving processes on how orders are prepared and delivered aka the fulfillment process.
The traditional fulfillment process
In a typical QSR setting, the order fulfillment process involves kitchen staff fulfilling an order based on what is on the kitchen display screen or via a traditional paper docket. Despite the seeming simplicity of such a process, the error fulfillment rate often exceeds 10%.
To fulfill orders, QSR staff write on the cup, the wrapper, the box, or attach a standard point-of-sale receipt to the bag with a staple, which is not food safe. For drive-thru and home deliveries, QSRs typically do not attach anything to the bag or box and customers and/or delivery drivers often drive off without checking what they have received thus resulting in unhappy customers and a reduction in repeat orders for a period of time.
How the pandemic affected the order fulfillment process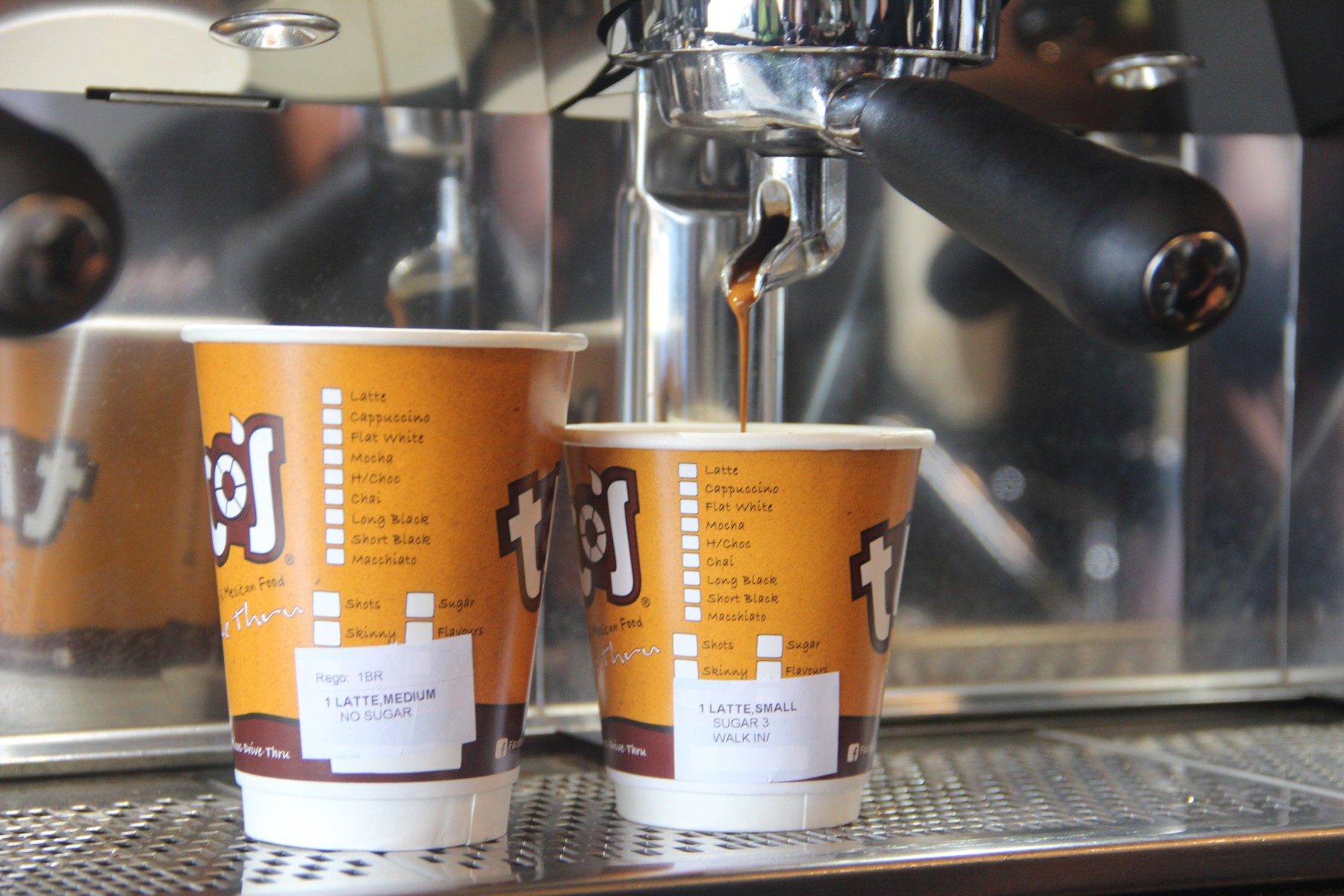 Amid the pandemic, QSRs saw a drop in in-store fulfillment when they either temporarily closed for lockdowns or saw a reduction in customers ordering and eating in-store. Home deliveries and orders through delivery apps increased dramatically, thanks to the popularity of aggregator apps like Uber, Deliveroo, and some restaurants' introducing their own ordering apps and delivery drivers.
The downside to the rise in QSRs implementing multi-channel ordering is kitchen staff needs to manage all these channels in kitchens that were never set up for the additional order channels and volumes, particularly at peak times, which has resulted in a significant increase in order fulfillment errors for many QSRs.
To address these challenges, StickyPOS® has been rolled out by several QSRs across the region with customers reporting a significant reduction in order error fulfilment rates and major improvement in speed of service.
StickyPOS - The Solution
Historically, QSRs were only ever setup up for in-store orders and drive-thru and were never designed to handle multiple order channels which has resulted in an increase in errors on order fulfillment and slowed service delivery.
StickyPOS® is a patented, liner-less direct thermal label that can stick on various surfaces during the preparation and order fulfillment process. It provides all the pertinent information for the employees to quickly and accurately fill the bags and double-check the orders, without the need to rely on monitors or traditional paper dockets.
Through this innovation, StickyPOS® dramatically decreases the errors by the order being stuck to the wrapper, cup, bag or box, making the order fulfilment process faster and more accurate.
"No more guessing, no more mistakes, and no more blaming co-workers for inaccuracies in orders. There's nothing faster, easier, and more accurate than filling an order from a StickyPOS tag. The implementation of StickyPOS® in large and smaller QSRs, in the US, Australia, and overseas, has resulted in an average of more than 50% reduction in order fulfillment errors," says Michael Sfetkidis, managing director of CP Label Solutions, the licensee of StickyPOS® across Asia-Pacific.
Conclusion
Ineffective management of multiple ordering channels will result in additional costs for QSRs, dissatisfied customers, and a reduction in repeat sales. Hence, no matter what strategies they use in the fulfillment process, QSRs should always invest in solutions that can improve the customer experience, save money and increase profitability.